Provide Your Customers with Total Delivery Transparency
Reduce Cart Abandonment and Drive Conversions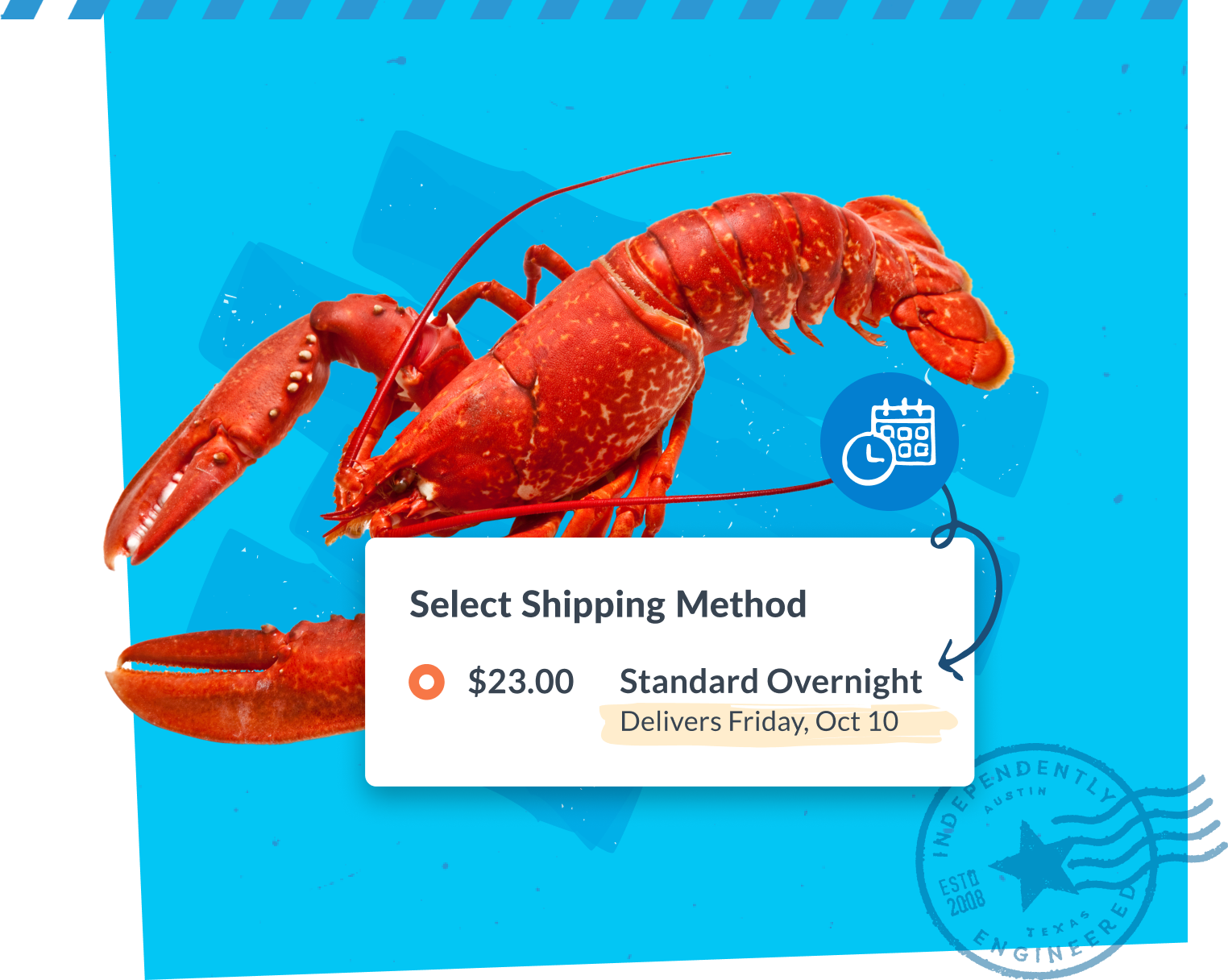 The Benefits
Before clicking 'buy' your customers want to know when their items will arrive. The more details you can provide to them, like delivery date and time, the higher your chance of closing a sale.

Have your cake and eat it too with ShipperHQ's enterprise-grade delivery date and time logic! Convert more carts and deliver a great customer experience.


Save time and money by reducing cart abandonment, 50% of cart abandonment happens due to unsatisfactory delivery options

Drive upsells making you more money when more customers opt for premium shipping upgrades

Reduce customer inquiries which minimizes your support workload

Provide an "Amazon-like" checkout experience, without the 30% fee hit
ShipperHQ helped us with delivery dates, which is especially important for customers that send Jeni's as gifts. ShipperHQ isn't just an add-on or 3rd party integration piece to us. They're a partner.
Chelsea Clements




Former eCommerce Director, Jeni's Splendid Ice Creams
Start driving ecommerce conversions by signing up for a free trial of ShipperHQ.